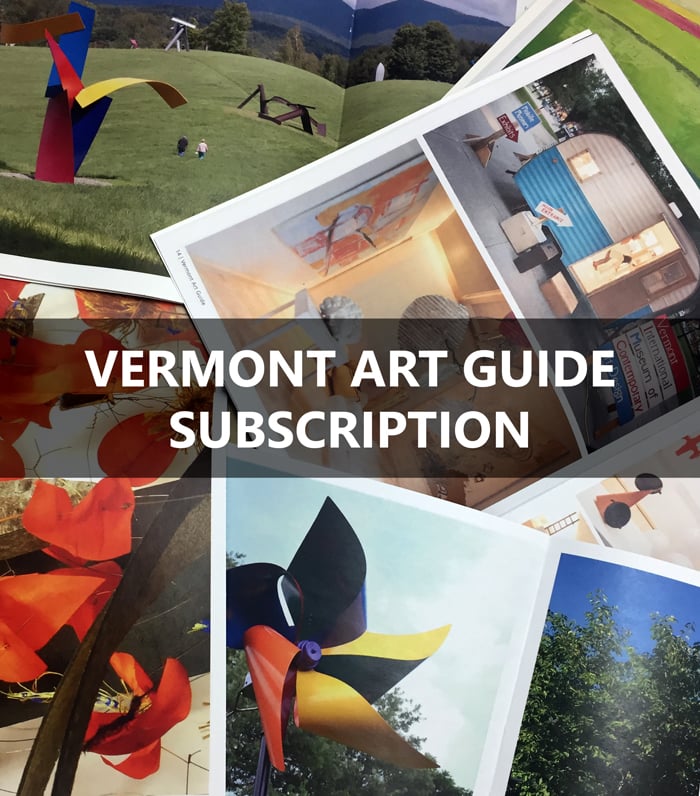 Subscription to Vermont Art Guide
by Vermont Art Guide
$

40.00
---
---
Annual Subscription: Four Issues
USA & Canada: $40.00
Outside of North America: $70.00
Vermont Art Guide is a quarterly, printed magazine about contemporary art in Vermont. We offer a curated list of places to see art and publish profiles on artists, art venues, and public art. Each issue is a celebration of the state's great art scene.
Details: 10″x8"
perfect bound | full-color
ISSN 2473-8131
Published by Kasini House
Artists may toil alone in their studios, but art isn't finished until another human being looks at it. It is, by its very nature social, communal, and human.
-Ric Kasini Kadour, Editor
Subscribe today and start with Vermont Art Guide #11.