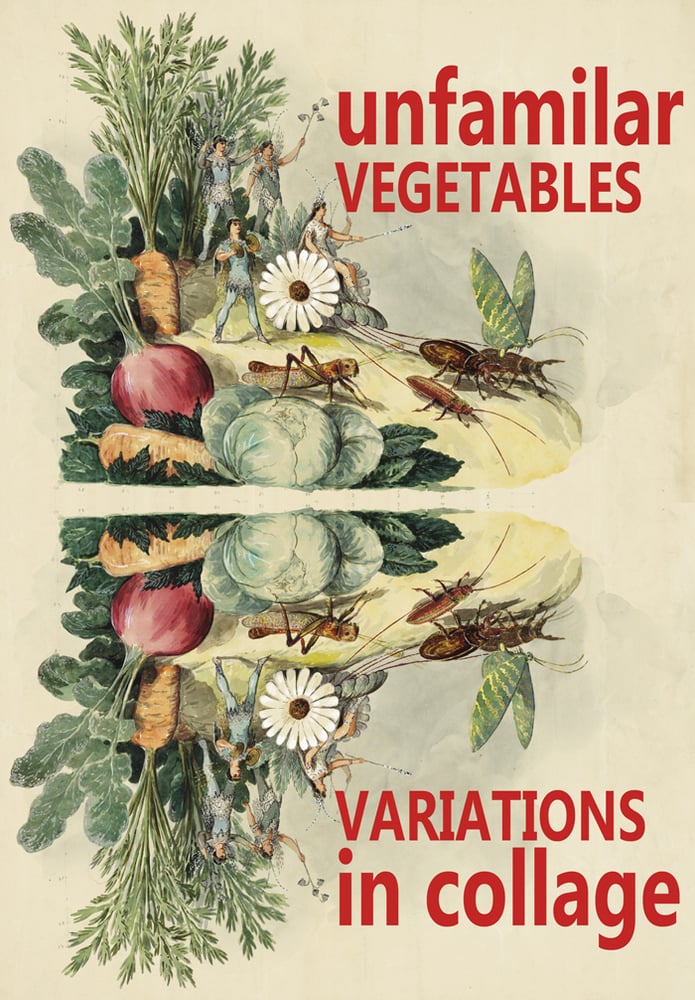 Unfamiliar Vegetables
by Kolaj
$

20.00
---
---
Unfamiliar Vegetables is a collection of collage where each of the fifty artists interpreted, in their own way, Carlotta Bonnecaze's 1892 Carnival float design Familiar Vegetables. Artists from North America, Europe, and Latin America responded to a call from the Mystic Krewe of Scissors & Glue. Individually, the collages reflect the work of independent artists and show a variety of approaches to appropriation or intervention. Collectively, the book offers many opportunities to consider collage as a medium, genre, and community. Project organizer Christopher Kurts observed, "Unfamiliar Vegetables is an experiment in controlled chaos....tiny variations within each artist's creative sphere accumulate until the outcomes are as unique as the people creating them."
Details: 52 pages | 11.5″x8″ | saddle-stitched | 2020 | ISBN 978-1-927587-51-5
Unfamiliar Vegetables is a program of Kolaj Institute. Learn more at www.kolajinstitute.org.
CANADIANS: Go here for Canadian $ pricing.