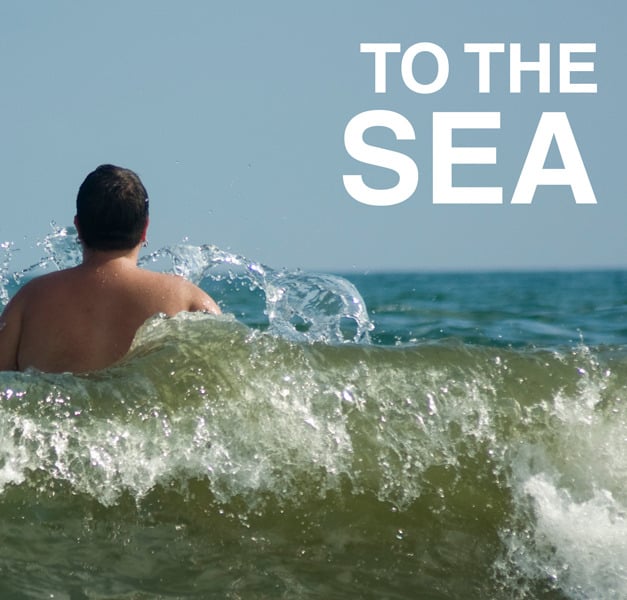 To the Sea
by Kasini House
and This Is What's There
$

12.00
---
---
To the Sea
photography booklet
Photographs by Matt Hovey
Poem by Matthew Arnold
Commentary by Ric Kasini Kadour
To The Sea is a 28-page booklet that features photographs by Matt Hovey of nude men playing in the ocean to illustrate Victorian-era poet Matthew Arnold's "The Forsaken Merman". The resulting juxtaposition is a meditation on man's role in society and the tensions between obligation and play.
Vermont-born Matt Hovey lives in Montreal. In 2011, Maison Kasini published "Berlin to Prague", a folio of photographs and he was featured in the art subscription Papirmasse. His website is www.thisiswhatsthere.com.
Ric Kasini Kadour is a writer, gallerist, and artist who lives in Montreal, where he is the co-owner and director of Maison Kasini. His website is www.rickasinikadour.com.
Matthew Arnold was a Victorian-era British poet and critic who was viewed as a proto-modernist. He is regarded as one of the era's greatest poets after Alfred, Lord Tennyson and Robert Browning. Being a long dead Victorian, Arnold does not have a website.
Details: 28 page booklet | 5.5" x 5.5" | 16 full colour photographs | saddle-stitched | published by Maison Kasini | 2012