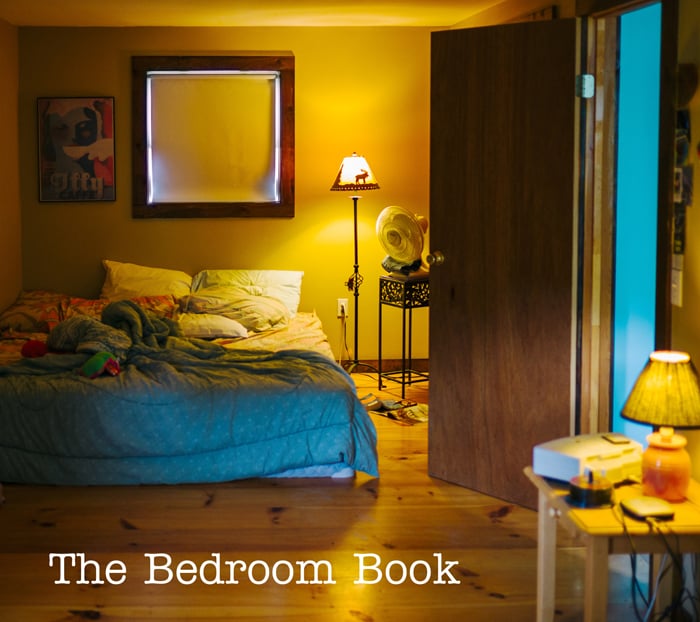 The Bedroom Book
by Stephen Schaub
$

20.00
---
---
The bedroom is the most private of space in our home. It is "where we retreat when we want to be alone, to rest, to recompose. For this reason, perhaps it is the least self-conscious of our rooms. In some way it represents a reflection of our retreat away from the outside, public world and into ourselves." (from the introduction)
To make the collection of twenty-four photographs in The Bedroom Book, Stephen Schaub asked his friends and neighbors if they would let him come in at 8 o'clock in the morning and photograph their bedrooms. The result is an anthropological look at how we live. Schaub observed, "Older people had a tendency of keeping their bedrooms much neater than everybody else. The older you were, the neater your bedroom was. This was guaranteed." The pictures reveal the occupant's personality, tastes, and interests: a boy's love of balsa wood airplanes, an older woman's folk-art quilt chest, a little girl's Snoopy doll. "The last one, the young boy has a nest. The parents made his bed into a nest for a Harpy Eagle, which I think is kind of wild."
The Bedroom Book is part of "One Week One Book", a series of photographic art books that explore a single theme. Anthropologic, quirky and sometimes voyeuristic, the books look at wide-ranging subjects, from portraits of the backs of people's heads, to still-lives depicting the contents of their refrigerators. The title of the series, "One Week One Book", is both a statement of artist intention and call to action for the reader. Schaub challenged himself to make a photographic essay on a single subject, and turn it into a book, every week for twelve weeks. READ ABOUT THE SERIES
The Bedroom Book is available as a single book or in a set of twelve titles.
DETAILS: 60 pages | 8"x9" | perfect-bound | 2020 | ISBN 978-1-927587-36-2 | Published by Kasini House