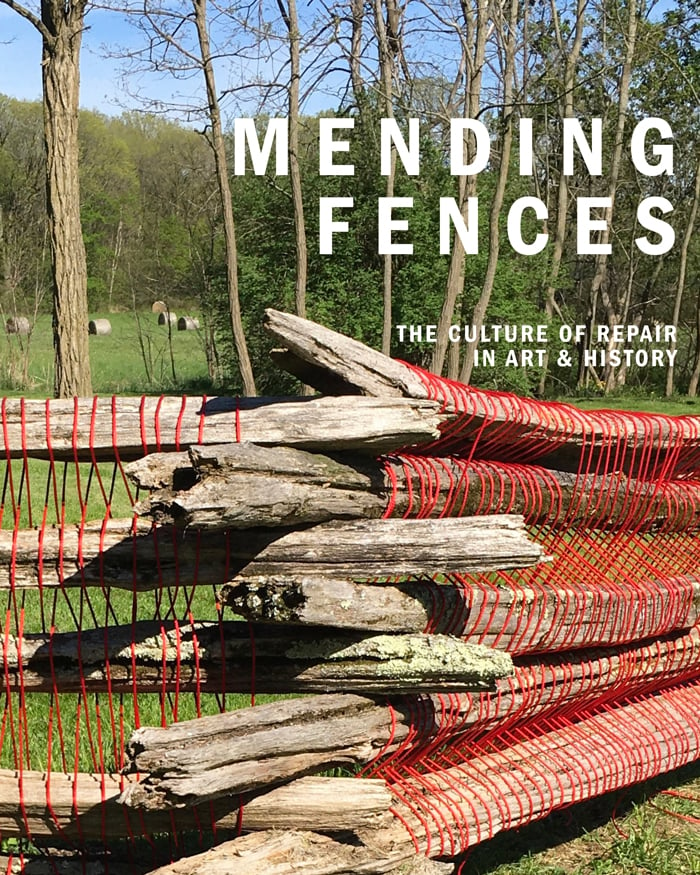 Mending Fences: The Culture of Repair in Art & History
by Kasini House
and Ric Kasini Kadour
$

24.00
---
---
by Ric Kasini Kadour.
The book came out of the exhibition, "Mending Fences: New Works by Carol MacDonald", curated by Kadour, and held at Rokeby Museum in Ferrisburgh, Vermont, July 12-October 27, 2020.
Essays in the 92-page, full-color book outline physical repair as a metaphor for social change. Kadour considers the impact a century of planned obsolescence had on 20th and 21st century American consumerism in contrast to 19th century material culture. He examines the portrayal of repair in art and how it changed after Modernism. He offers the reader a tour of the objects, monoprints, and installations in "Mending Fences" at Rokeby and considers their potential connections to history, culture, and the metaphor of repair. He uses MacDonald's interventions to talk about how objects have meaning and the role museums play in creating narratives of cultural heritage. And he writes about how art can help us understand complex social issues from the environment to the history of racial tension in America. "This conversation is inseparable from the history of housework and decoration, the labor of women, the role and function of museums, and the origin of objects and consumer goods," said Kadour. "We talk a lot about art's potential to pick up the unfinished work of history and contribute to civic discourse. This book is an example of what that looks like."
Details: 92 pages | 10″x8″ | perfect bound | 2020 | ISBN 978-1-927587-33-1