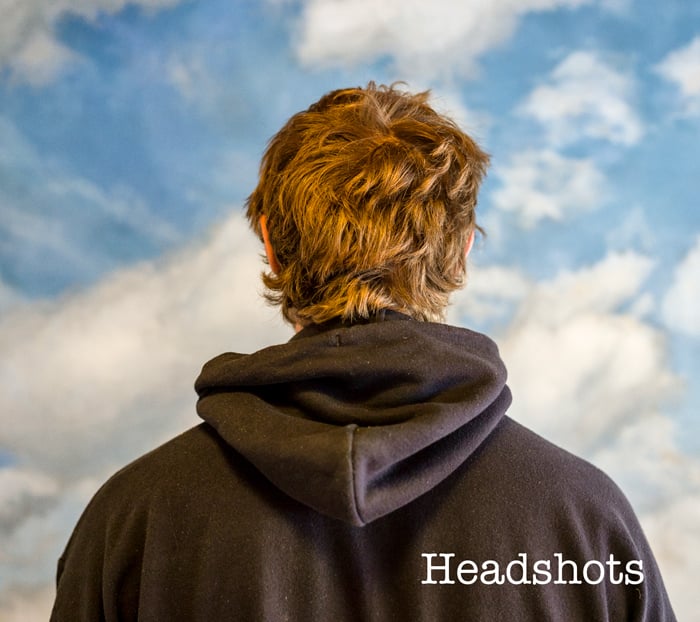 Headshots
by Stephen Schaub
$

20.00
---
---
Using eye-tracking data, researchers were able to show how people are drawn to the human face. Neuroscientists have long sought to explain why we see faces in inanimate objects. A face tells us much about a person and our ability to read faces is part of our emotional intelligence. "How do we decode a headshot that omits the face? What do we look to for information when there is no expression to see?"
Headshots by Stephen Schaub is a collection of thirty-five photographs of the backs of people's heads. "I was randomly grabbing people when I'd see them and I'd stop people and say, Don't move! I need to photograph the back of your head!" recalled Schaub in the introduction. "I was very conscious about the background that the people's heads were going to be against. I was thinking of it as a canvas that the person was being presented on." In the resulting pictures, clothing, hairstyle, posture and background take on new meaning. The pictures in Headshots are a study in how we discern people and how we take in visual information.
Headshots is part of "One Week One Book", a series of photographic art books that explore a single theme. Anthropologic, quirky and sometimes voyeuristic, the books look at wide-ranging subjects, from portraits of the backs of people's heads, to still-lives depicting the contents of their refrigerators. The title of the series, "One Week One Book", is both a statement of artist intention and call to action for the reader. Schaub challenged himself to make a photographic essay on a single subject, and turn it into a book, every week for twelve weeks. READ ABOUT THE SERIES
Headshots is available as a single book or in a set of twelve titles.
DETAILS: 80 pages | 8"x9" | perfect-bound | 2020 | ISBN 978-1-927587-38-6 | Published by Maison Kasini Canada